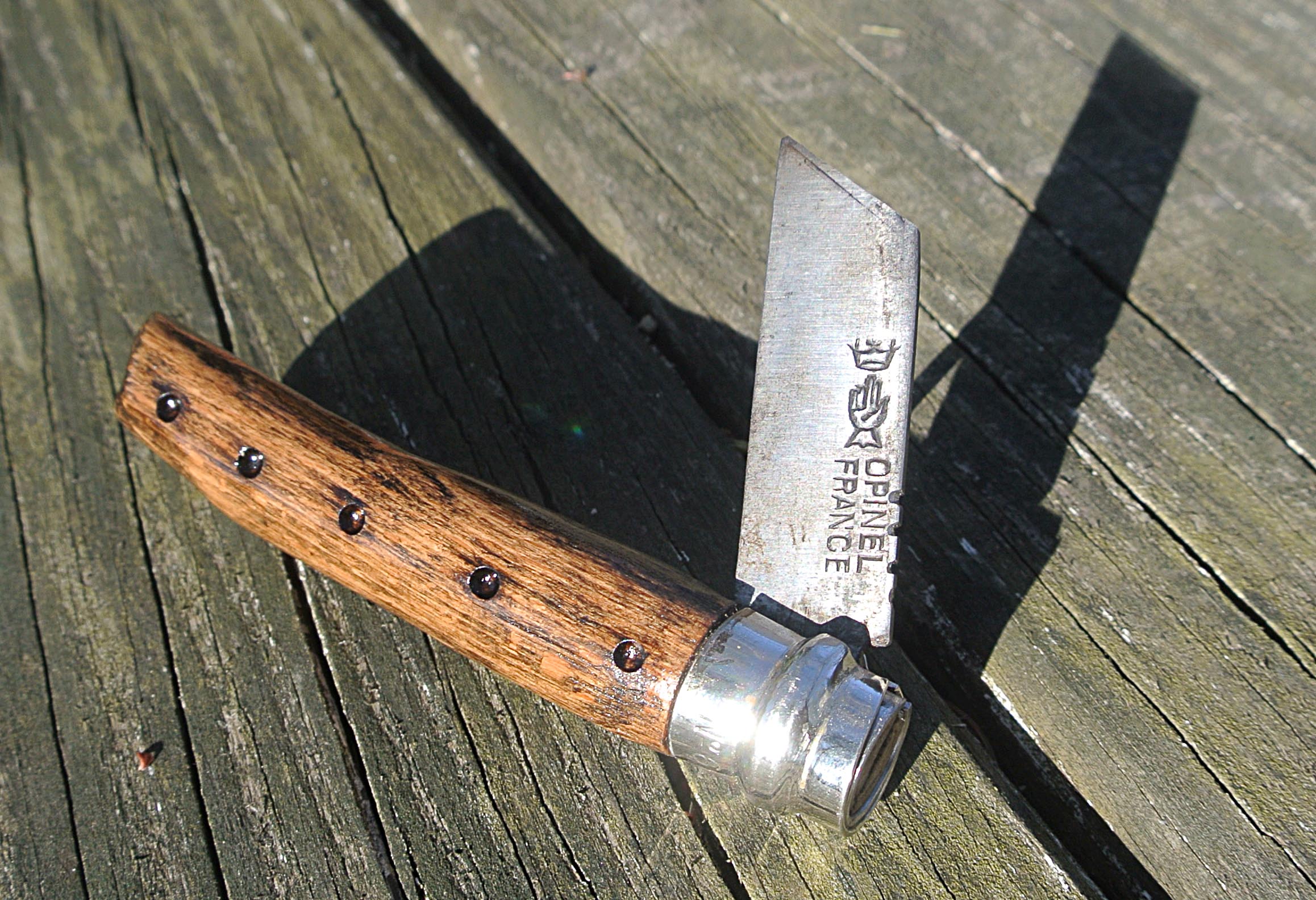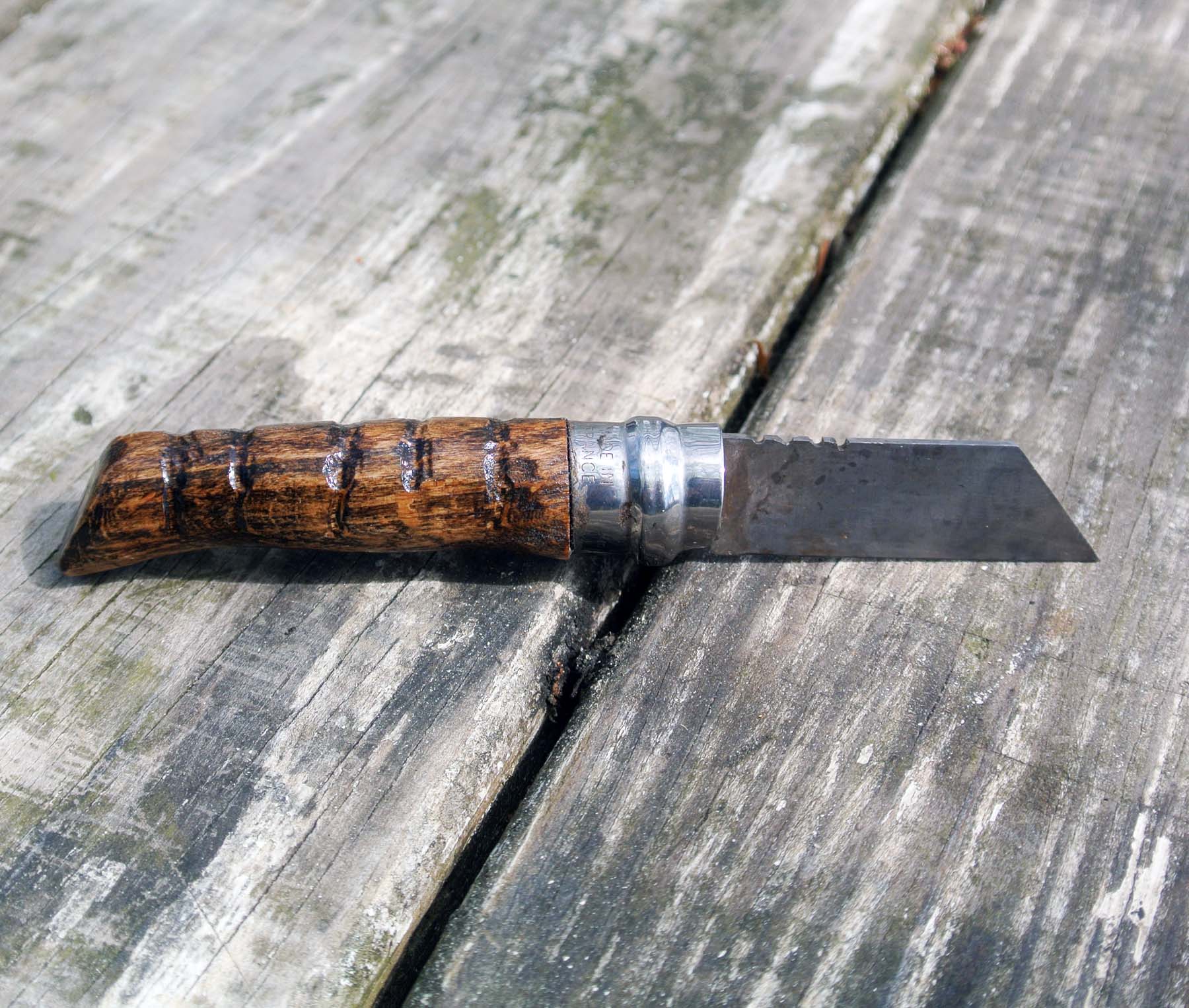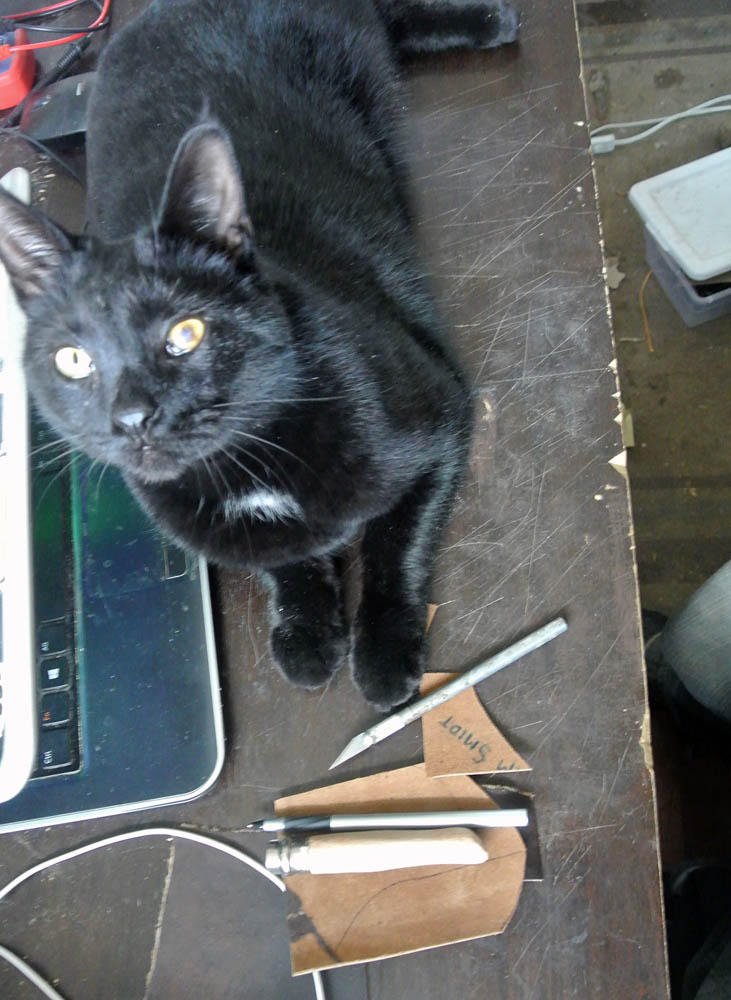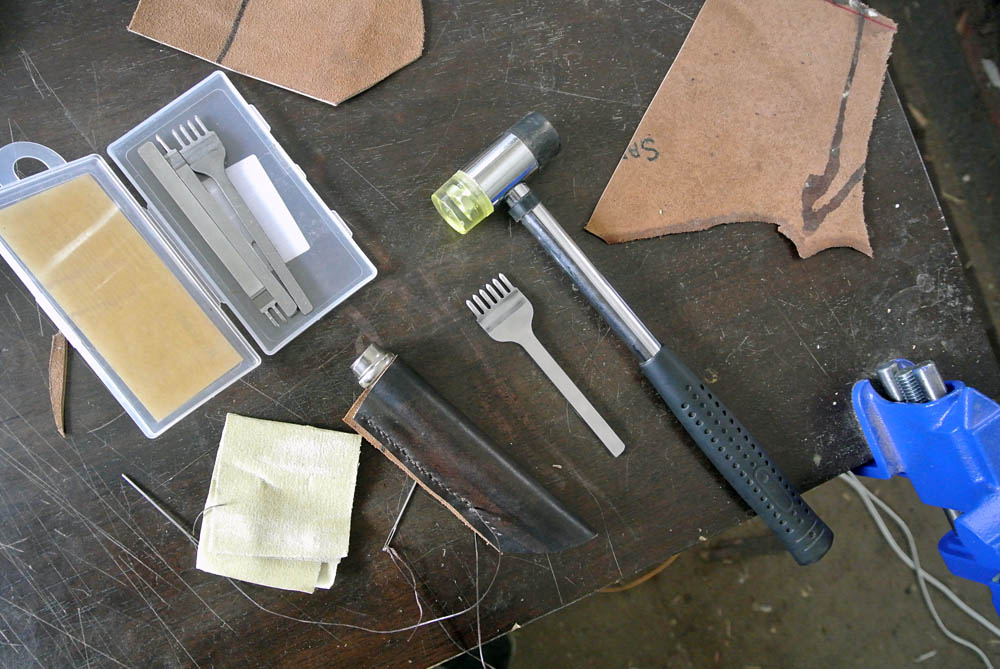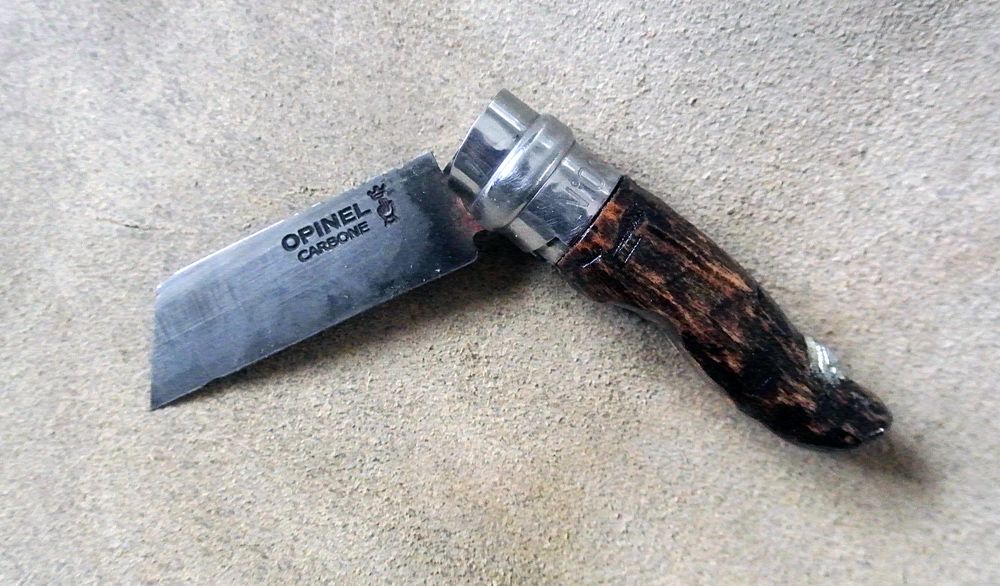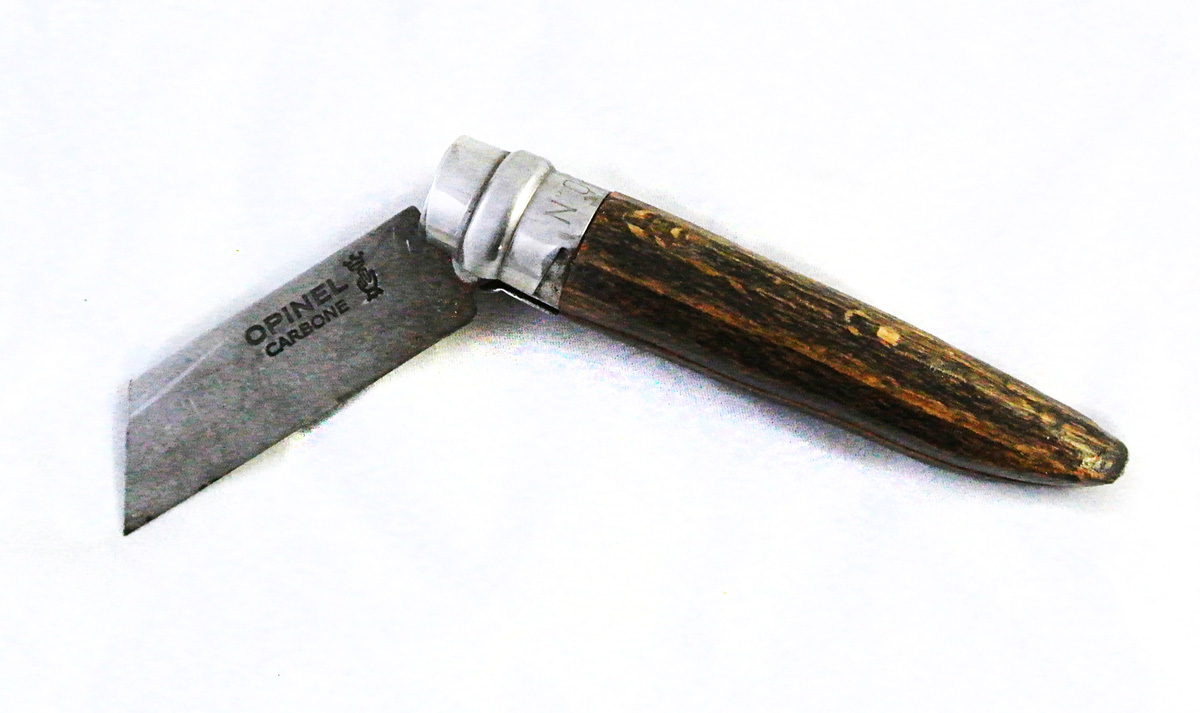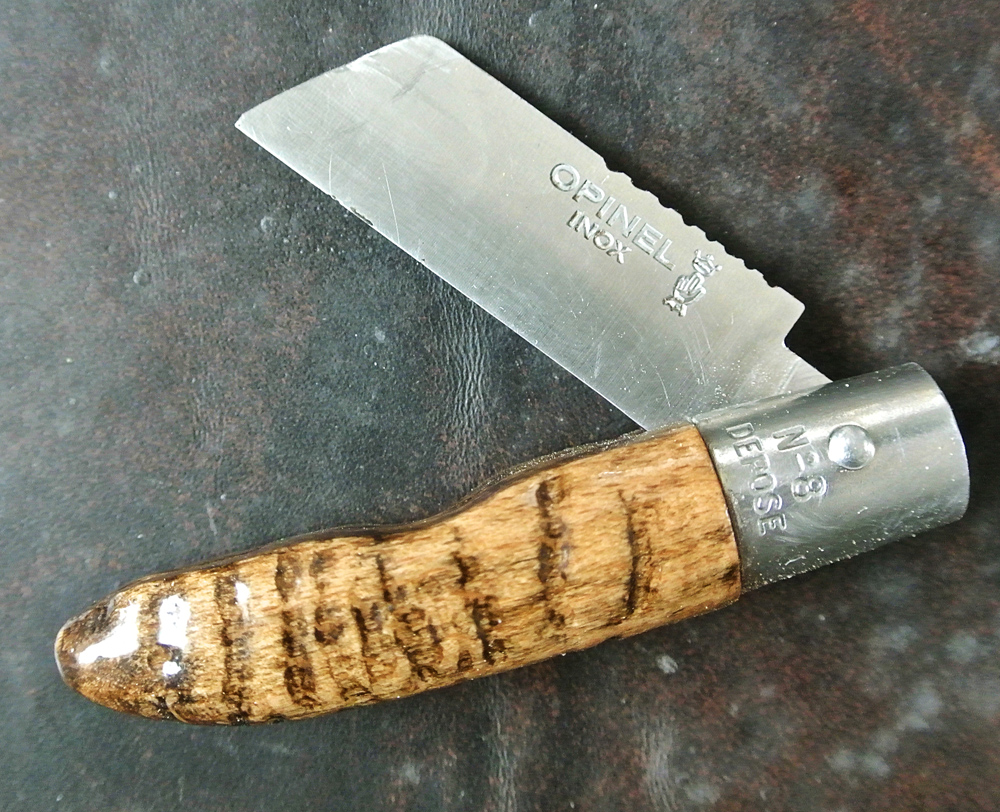 Hobby, project, obsession ... any of those.
I had a lot of pocket knives growing up, but until recently, I'd never heard of Opinel. It's a very basic French-made knife. They're made to cut salami or to get tossed into the tacklebox, tool kit or kitchen drawer. Someone called it a "picnic knife." The blades are well made, particularly the carbon steel, but they lack any sense of ... style.
Having never worked with wood before, all of this is new to me. I've been reshaping the blades with a dremel, cutting them into shorter and more dramatic lengths. And then bringing down handles, reshaping, staining and sealing.
I've been doing some very basic leather work as well, and am making small cases for the knives.
I've been buying them used on eBay, which is fun in and of itself--trying to see how low a price you can score. There are always dozens of used Opinels for sale, and a new one is less than $20 anyways.